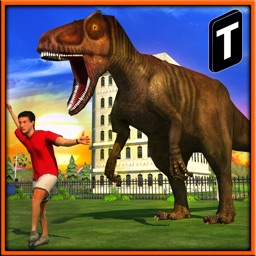 Life of Dino 2015
iOS Universel /
Jeux
Play as an infuriated dinosaur warped out of its time period!

Dinosaurs are back from the Jurassic age! The land that was once your home is riddled by these strange tiny two legged creatures…and they run pretty fast! Play as a Huge, monstrous Dino and claim back your home! Wander around destructing whatever gets in your way. Who are these invaders in YOUR home? Chase them down and crush them! Here is a chance to not only watch realistic dinos in this age but also be one of them!


Life of Dino 2015 features:

•Realistic Dinosaurs in city environment
•Awesome suburban city Graphics
•Choice of Dinosaurs
•Smooth controls
•Multiple levels with challenging gameplay

The crazy Dino is ready to destroy whatever comes in the way!


About Tapinator
Tapinator (Ticker: TAPM) designs, develops, and publishes games on mobile platforms. The Company's portfolio includes over 200 mobile gaming titles that, collectively, have achieved over 200 million downloads. Tapinator is headquartered in New York. For more info, visit Tapinator.com.