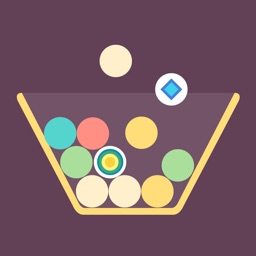 The Foundry
iOS Universel /
Jeux
Run an entire foundry in this critically acclaimed physics-based game.

Your goal is to fill the ropeway bucket with the proper amount of balls, so that it passes through the area indicated by the arrow. The more you play, the faster it gets.

Fire up your friends and others by sharing the highest score on Game Center.
Quoi de neuf dans la dernière version ?
* the super balls, three new balls to help you in your quest
* the bomb, a new ball that destroys the ropeway buckets if dropped in them.
* vertical orientation