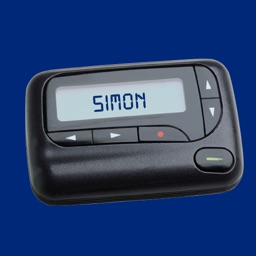 Vandy Paging
iPhone /
Medecine
Vandy Paging for iPhone or iPod Touch allows you to send pages within the Vanderbilt University Medical Center system on the go, without having to find a computer or use the rather cumbersome web-based interface from your device.

FEATURES

- Send pages to one or more pager numbers
- Store an address book of pager numbers for easy access
- Order your address book however you want

NOTES

You'll need a cellular or wireless signal, of course, so it may not work in some parts of some hospitals, though you should have wifi coverage nearly everywhere.

The website's search functionality is -not- supported, so you need to know the pager number of the person(s) you are paging. However, you can store favorite pager numbers within the program and access them with just two taps, so you only need to look up the pager numbers of team members and colleagues once.

Every page sent costs Vandy money, regardless of the page's origin. Please continue to use paging solely for official healthcare purposes. Please do not use this program if you are not part of the Vanderbilt healthcare system.

DISCLAIMER

Vandy Paging for iPhone and iPod Touch is not supported by Vanderbilt technical support. It was developed independently by Evan Schoenberg, MD, Vanderbilt University Class of 2005, Emory School of Medicine Class of 2009, Tulane Ophthalmology Residency Class of 2014.